Exercise – Trigger the release of endorphins and look good doing it!
Exercise is REALLY REALLY good for people with depression and or anxiety.
Why?
Firstly, it is something positive. It helps your body grow stronger and more resilient.
With a strong healthy body, life is just easier.
Exercise makes you look better too… which is mostly good.
One other benefit of exercise is the release of hormones called Endorphin is triggered with vigorous exercise.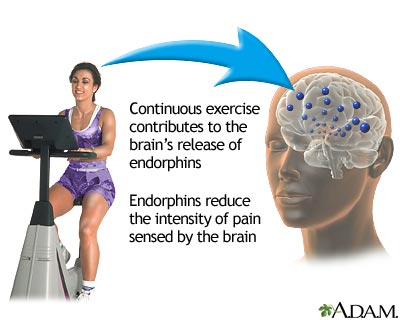 This is the same hormone that is responsible for the good feelings associated with Love and Chocolate!
So exercise has the potential to at least for a few moments make you feel a lot better about yourself and the world which is a major plus when someone is battling depression and or anxiety.
For more information on endorphins visit here:
http://altered-states.net/barry/newsletter449/